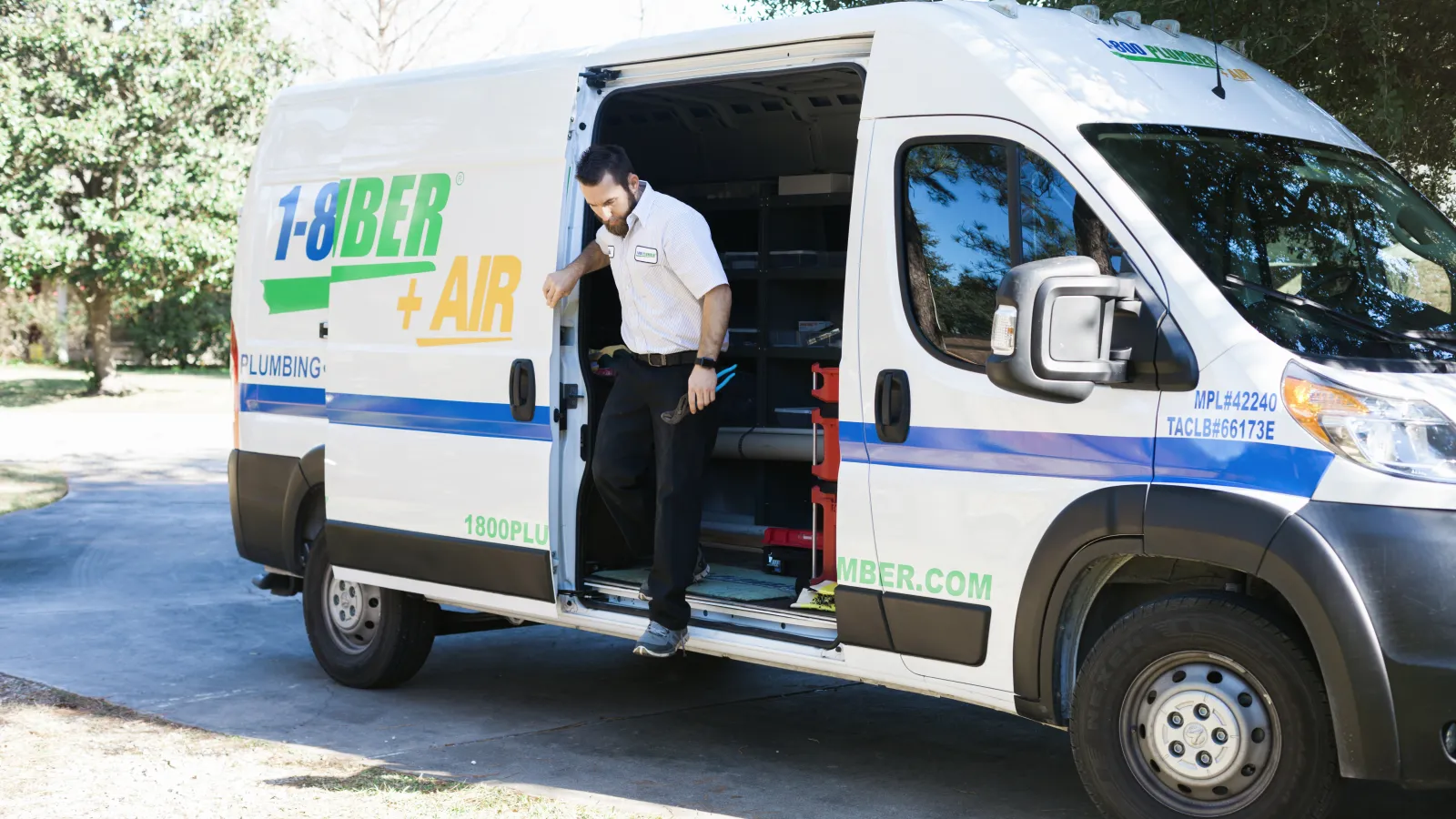 The Name You Trust for your
BROKEN PIPE REPAIRS
Having a
HOME EMERGENCY?
Call or Find Your Nearest Pro!
The zip code you entered is not associated with one of our locations. Please visit our Locations page to find your closest location.

Your Professional
SERVICES
Our Top Emergency
Services
Can You Fix a Broken Pipe Yourself?
1-800-Plumber +Air of Princeton
A broken pipe is a plumbing issue that requires immediate attention. Otherwise, severe damage could occur to your home. But should you try to take a DIY approach to this problem? Read 1-800-Plumber +Air of Princeton's guide to determine if you can take care of a broken pipe on your own.
Ready to
GET IT FIXED?
Contact Us Now!
Causes of Broken Pipes
Nothing breaks for no reason. If you've discovered a broken pipe, it's likely due to one of the following reasons:
Age
Compared to other household fixtures, pipes last a very long time. While you'll probably have to replace your air conditioning or your water heater at least once, you could spend 20-30 years in your home without needing to replace your pipes. But once the decay starts, the game plan has to be replacement.
Before you purchase a home, ask about what the pipes are made of and how old they are. Have this verified by getting a plumbing inspection. Some piping material can last for a century. So, even if the pipes are decades-old, they might not need immediate replacement. Still, it's always good to be aware of your pipes' age and to keep room in your budget for future repiping.
Cold Weather
Low temperatures can be dangerous inside as well as outside. If you're not careful, you could inadvertently cause a burst pipe. When temperatures go below freezing level, the first thing you need to do is run all of your faucets. It doesn't need to be anything greater than a trickle. As long as you're keeping a steady flow of water, you can protect your pipes.
You should also open your kitchen and sink cabinets to give your pipes access to warm air. Other measures you can take include adding more insulation to your home and keeping your thermostat set at a consistent temperature throughout the day.
Tree Root Damage
A tree can make a handsome addition to any yard, but there might be some trouble brewing underground. Tree roots, in their search for water, can end up finding the perfect source in your pipes. As they grow inside, they can end up clogging and corroding them. Eventually, things can get so bad that your pipes end up bursting.
You might not see any roots growing in your pipes, but there are a few signs to look out for, such as slow drainage and unpleasant odors due to blockage. To solve this issue for good, you'll need to call a qualified plumbing company, like 1-800-Plumber +Air of Princeton.
Lack of Upkeep
You might be surprised by how much of a difference it makes to monitor your pipes, much like you would with any other part of your home. You don't need to do anything yourself. In fact, the best thing you can do is to hire a plumbing company for annual maintenance inspections and cleanings.
1-800-Plumber +Air of Princeton offers all kinds of plumbing maintenance, including drain cleaning and inspections, to make sure everything within your plumbing network, from your pipes and beyond, is working properly. This way, we can help you catch issues before they become too overwhelming.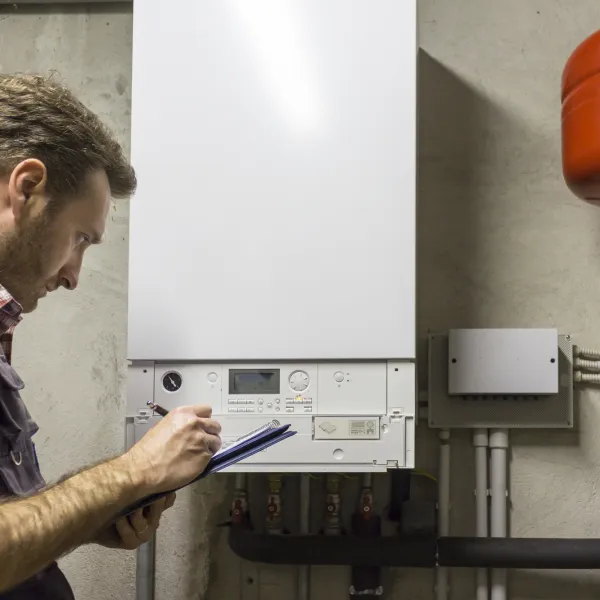 Broken Pipe Factors
Not all broken pipes are made alike. Keep all of these factors in mind when deciding whether to fix your broken pipe yourself:
Size of the Damage
A small leak can be patched up with some putty, plumber's tape, or a clamp. However, you can't try those remedies with a burst pipe or a sewer line break. These are issues that require the assistance of an expert plumber, like the kind you can find at 1-800-Plumber +Air of Princeton.

Keep in mind, even if you're able to stop a leak yourself, the problem doesn't stop there. A small leak could lead to a burst pipe and further issues. It's a symptom of a much greater issue, and you will need to get your pipes replaced or relined. This is especially important if you're looking to sell your home.
Your Plumbing Experience
Most household plumbing issues aren't too tough, and you can fix them without thinking twice about it. But there's a big difference between unclogging a shower drain and fixing a broken pipe. Even if you're following all of the necessary protocols, you still have a lot to contend with. You could be halfway through before you realize you're in over your head.
Don't go forward with anything you're unsure about. It's totally okay to change your mind and to call a professional plumbing company. At 1-800-Plumber +Air of Princeton, our certified plumbing technicians can help you with fixing your broken pipes and any other plumbing issues.
Equipment
You might've heard the adage that you can fix anything with duct tape. But the truth is you need more than a roll of silver tape to fix a broken pipe. Put it this way: if you were looking to buy a new house, and you were told that the pipes had been patched up with duct tape and/or putty, would you be eager to buy?
Fixing a broken pipe for good requires the right equipment and knowing how to use them. If you've never used, say, a soldering torch before, the learning curve can be quite large. Not knowing how to use your equipment could result in lasting damage.

1-800-Plumber +Air of Princeton can definitely help you with remedying this damage. However, it would be much easier to just call us when you first discover your broken pipe. You should still make sure to shut off the water, though.
What to Do if You Have a Broken Pipe
Let's imagine that as soon as you finish reading this article, you discover a broken pipe or evidence of a broken pipe, such as standing water. Hopefully, that doesn't happen, but these are the steps you should take just in case.
Shut Off Your Water
There might already have been gallons of water flowing out of your burst pipe, but you should still turn off your water to prevent further damage. Your home's water shutoff valve should be readily accessible and easy to turn off. Make sure you know where this is and how to operate it.
Drain Your Faucets
Even after the water is shut off, there might still be some leftover water in your pipes, ready to come out and cause additional water damage. You can avoid this by draining your faucets. Don't worry, it's a very simple process, one you do every day without thinking about it.

Open each faucet in your home, starting at the lower floors and going up. Let the cold water out of these faucets. You should also flush your toilets multiple times. Once you've done this, you should turn off your hot water heater and repeat the process with your faucets, this time letting the hot water out.
Call an Emergency Plumber
Once the water is off, you need to call a plumber who can come right away. It doesn't matter what time it is, as a burst or broken pipe is a problem that simply can't wait. Thankfully, there are many plumbing companies that offer 24-hour emergency plumbing services, including 1-800-Plumber +Air of Princeton.
You can call us any day or time, including weekends and holidays, for emergency plumbing repairs. Our technicians are all properly licensed and trained and can ensure a swift and proper repair to your pipes. We may need to schedule a future appointment for additional services, such as total repiping.
Dry Things Up
You can't just grab a roll of paper towels and expect all your water damage to be resolved. However, there are some other measures you can take. If you have a wet/dry vac, it can be a real lifesaver. Act fast, as the longer you wait, the worse the ensuing water damage and mold can become.
If the damage is bad enough, or you are concerned about the effects of standing water and other issues, you should consider calling a water remediation specialist. These are experts who are trained to resolve water damage in a safe and efficient manner.

This is a very professional and helpful team! Would definitely recommend to all my friends and family in the Houston area!

Tyler S.
Swayze did a wonderful job.

Satisfied Customer
Great service and knew exactly what to do. Kyle, was very nice! When I need a plumber, I'll call 1-800-plumber and ask for Kyle

David D.
"Had them install 3 faucets. Tech (Dustin) was on time and professional Nice job, clean and neat. Had tiny problem, called and he was here right away. Great and will use them again"
Wilbert H.

Detailed orientated and honest inspection. Chad took his time and explained everything that was going on very well. The service fee was fair for the small issues he fixed, and he was able to make a referral for water restoration for us, I would use his service again and plan to when our water heater goes out.

Katie D.
They were very professional and clean. Also did a great job on my air conditioning my house feels great.

Satisfied Customer
Enes provided a very thorough and professional inspection, assessment and proposal for my sewer drain replacement.

Rany W.
Very professional and knowledgeable. The office staff communicated well and were helpful and courteous. We had a major plumbing job done. The cost for all they did was reasonable. The service pro tech, Emanuel Reyes did a great job! We will definitely recommend 1-800 plumber of Pearland,

Wanda N.
He was everything you want in a employee!!! He was professional, kind, informative, patient, and very clean.

Ann B.
Swayze did a great job and was very courteous polite, and knowledgeable .

Satisfied Customer No surprise
costs at the end of a job On-Time
Committed to on-time arrivals
Have a Broken Pipe? Call Us!
A broken pipe is no joke. That's why 1-800-Plumber +Air of Princeton is serious when it comes to pipe repair. If you have a pipe that's broken or you suspect any risk of damage, give us a call. We offer 24-hour emergency plumbing services, so we can help you any time of day. Contact us today if you have any additional questions. We look forward to helping you in any way we possibly can.