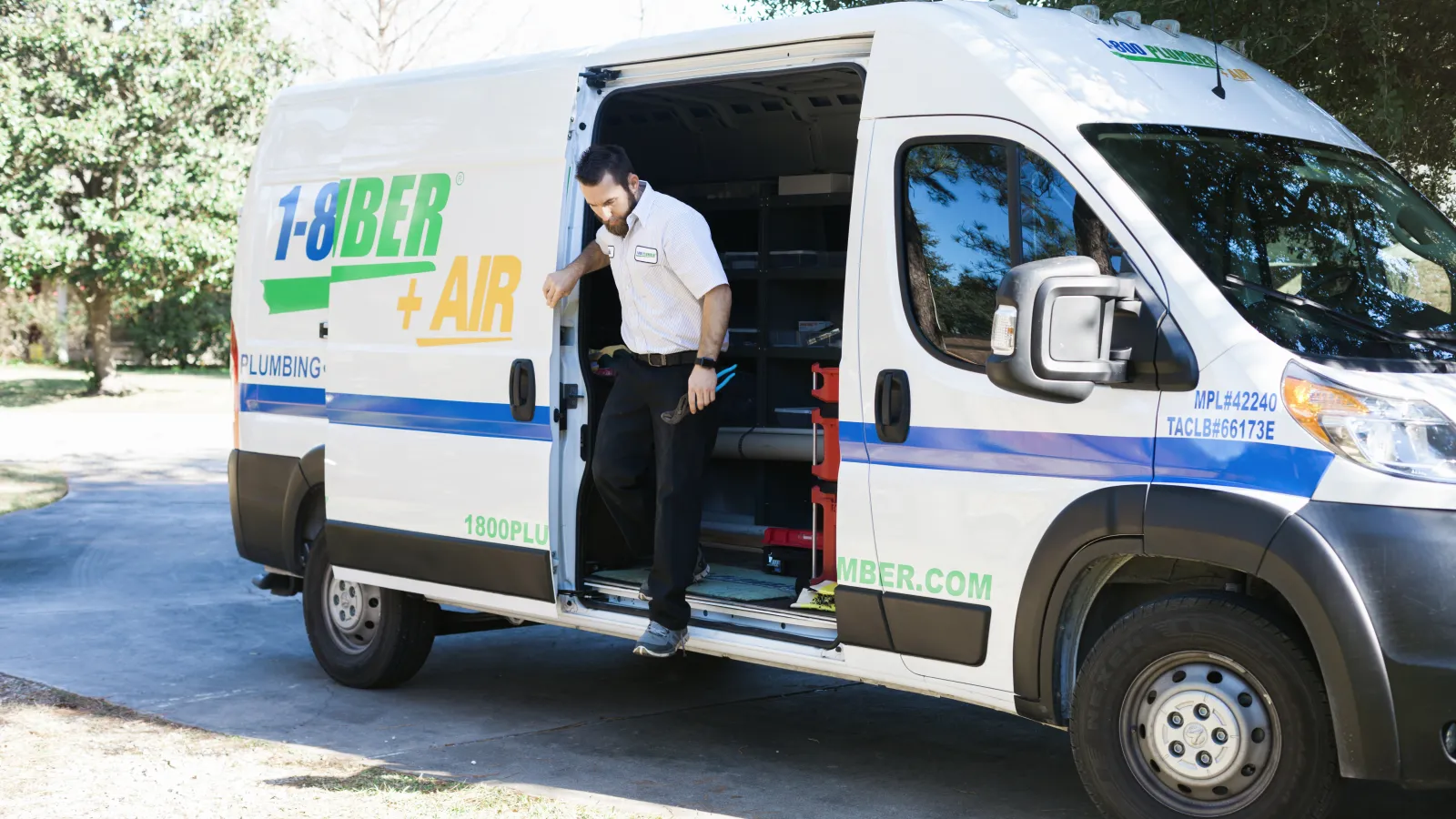 The Name You Trust for your
24-HOUR PLUMBING
Having a
HOME EMERGENCY?
Call or Find Your Nearest Pro!
The zip code you entered is not associated with one of our locations. Please visit our Locations page to find your closest location.

Your Professional
SERVICES
Our Top Emergency
Services
Affordable 24-Hour Plumber
1-800-Plumber +Air of of Princeton
You have a major plumbing emergency, and you're not sure what to do. Well, if it's a problem that can't wait, you need to call a 24-hour plumber. But how do you make sure you're hiring a plumber who won't charge an arm and a leg and then some? 1-800-Plumber +Air of Princeton has all the tips you need for finding an affordable 24-hour plumber.
Ready to
GET IT FIXED?
Contact Us Now!
When Should You Call a 24-Hour Plumber?
Any plumbing emergency that you know you won't be able to fix on your own due to your own lack of experience and training warrants calling a 24-hour plumber. These are some specific situations that warrant calling a business like 1-800-Plumber +Air of Princeton.
It's an Emergency
Read that carefully.
You should only call a 24-hour plumber if you're dealing with a genuine plumbing emergency. An emergency, by our (and most others') definition, is any kind of problem that must be resolved right away and which typically requires professional intervention in order to be resolved.
With that in mind, not every plumbing issue is an emergency. For instance, if your basement sink is backed-up, it might be frustrating, but you can wait until normal business hours to call a plumber.

However, if all of your sinks are clogged, there's a bigger issue going on, one that warrants calling a 24-hour plumber right away.
Try some home remedies first, too. Sometimes, all it takes is a plunger. But if nothing is working and you can't wait a minute longer, call for a 24-hour plumber.
Standing Water
You could have two feet of standing water in your home or two inches. Either way, it's a bad situation and one that may require calling a 24-hour plumber. Whether or not your standing water is due to a plumbing issue, it needs to be resolved right away.
A typical standing water culprit is a leaking pipe. Over time, these leaks lead to water damage and mold. Call a 24-hour plumber service like 1-800-Plumber +Air of Princeton for leaky and burst pipe repairs. You should also call a water remediation service to safely remove any standing water. Do not let anyone in your household, including pets, get in contact with standing water.
Burst Pipe
If you've never experienced a burst pipe before, you might think that it makes a sudden, loud noise that could be heard from the end of the block. While you might hear pipes bursting, it's not guaranteed. That's why you need to keep a close eye on your pipes and to know about the signs of a burst one.

Some signs are more obvious than others. Find a pipe that's expanded and exploded? You have your answer right there. But there are other ways to tell if you have a burst pipe, such as hearing running water without any appliance running, significantly reduced water pressure, and a noticeable sewage stench. Shut off your water, then call 1-800-Plumber +Air of Princeton to help repair your burst pipes.
Gas Leak
Even more dangerous than a burst water pipe is a burst gas pipe. Plumbers are also trained to deal with gas pipes, so you should call a 24-hour plumber if you have a gas leak. However, you should first make sure you're safe.
You can detect a gas leak through a rotten egg-like smell. You might also notice that your plants are decaying, that you're experiencing physical issues like trouble breathing or headache, or that any of your gas pipes have visible damage. As soon as you have any evidence of a gas leak, get out of your house. Do not call for help from inside, as this could trigger an explosion
Once you're outside, call your gas company, and wait for them to turn off your gas. While this will stop the flow of gas into your home, it doesn't fix the leak. Call 1-800-Plumber +Air of Princeton for gas line repairs once it's safe for our technicians to enter.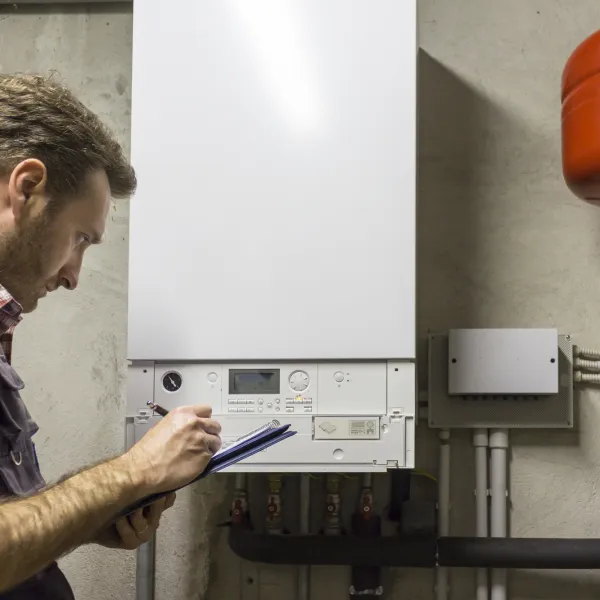 How to Find an Affordable 24-Hour Plumber
It's good to know 24-hour plumbers are available, but available doesn't always mean affordable. These are 1-800-Plumber +Air of Princeton's tips for finding an affordable 24-hour plumber:
Focus on Quality
Above all else, you need to make sure you're hiring a quality plumbing company. There's no such thing as getting a good rate on low-quality plumbing services. In many instances, you can end up losing more money in the long run, because you'll probably need to call another plumbing company.
1-800-Plumber +Air of Princeton values quality in all of our services, from plumbing repairs to air conditioning installation and more. We have received great notices from our clients for residential and commercial services, and we look forward to helping you with any plumbing issues, emergency or otherwise.
Do Advance Research
Calling a 24-hour plumber isn't necessarily something you anticipate, but that doesn't mean you shouldn't be prepared. Look up every 24-hour plumber in your area and see what each one offers. Check to see what their pricing options are as well, and how they differentiate from their non-emergency services.
Many plumbing companies will charge twice as much or more for emergency plumbing services. If you can't get a clear answer on their website or social media, call for clarification. 1-800-Plumber +Air of Princeton charges flat rates for our services. We also don't charge extra for weekend, evening, or holiday work.
Read Reviews
You don't need to read every single review of every 24-hour plumber you come across. Doing so is just too time-consuming, as some plumbers have hundreds of reviews. There will also be many reviews that aren't relevant to your situation. However, you can gauge a plumber's quality by checking their overall rating on sources like Google and Yelp and reading a handful of their reviews, both positive and negative.
A few negative reviews can be concerning, but if they're severely outweighed by positive ones, you should be in good hands. Get in touch with the 24-hour plumber or company if you have anything you'd like to address before hiring them. At 1-800-Plumber +Air of Princeton, we're always eager and happy to answer any questions and help you feel 100 percent confident about selecting our services.
Joey was fantastic. Really great service!

Kathy C.
1-800-Plumber fixed burst water pipe in my home. Hector and Chad explained the issue well, communicated timelines and completed work with an affordable price tag. I recommend their services.

Bhavna P.
Swayze did a wonderful job.

Satisfied Customer
The tech was so nice, knowledgeable and efficient.

Satisfied Customer
Joe and Kyle installed a new water heater. They were very professional and courteous. They explained my options and I was also offered a discount. I will definitely use this company again.

Linda B.
Swayze did a wonderful job yesterday, he answered all my questions perfectly, was very respectful and took the time to clean up his mess. I am really impressed and pleased with his work. read less

Satisfied Customer
I cannot thank Nick enough for taking care of my plumbing inspection and fixing those shut off valves. He s a true professional and have a wonderful future ahead of you! God bless you and thanks again! read less

Satisfied Customer
Fine young man and as far as I am concerned he can be his permanent tech. He was very polite and he was very pleased with him and will be calling us again to work with Manolo. Manolo needs a pat on the back and he did a good job.

Satisfied Customer
Joesph came out right on time. Showed me what my issue was, and told me my options (very professional). This company is fair and honest! They don't try to up sale or over price their product or service.. I highly recommend 1-800-Plumer of Pearland!! Go with these guys and you won't be disappointed!

Terril Kelly
On time, fast working, and did a great job

Michael R. No surprise
costs at the end of a job On-Time
Committed to on-time arrivals
How to Prepare for a 24-Hour Plumber Visit
Once you've made the call, your 24-hour plumber will hopefully arrive soon and be able to remedy your plumbing problem. However, there are a few things you can do to make the visit even more effective, such as:
Turning Off the Water
You don't need any kind of plumbing expertise to turn off your home's water. Look for your home's main water shutoff valve and make sure you know how to operate it. We recommend doing this before you have a plumbing emergency.

Anytime you have water actively flowing out of your pipes or leaking, you should turn off your main water supply. Given how fast water can flow through pipes, turning yours off right away can make a significant difference. Your 24-hour plumber will also appreciate your foresight.
Making Sure You're Safe
Don't spend any time around standing water, leaking gas pipes, sewage water, or anything else that could be dangerous. This goes for any situation, plumbing or otherwise. If you don't feel safe, get out of there. At the very least, go into a different room. In the case of a gas leak or other deadly situation, you should calmly evacuate.
Call emergency medical services if anyone's health appears to be compromised. Once you've confirmed that everyone is okay, call for a 24-hour plumber. 1-800-Plumber +Air of Princeton's plumbers all follow proper health and safety guidelines to ensure the absolute comfort and security of every customer.
Collecting Yourself
You might not think you're tense, but take a moment to really examine your body. Are you experiencing symptoms like stiff muscles and shortness of breath? Plumbing problems are frustrating, but stress is even worse.
Before you call a 24-hour plumber, take a few moments to gather yourself. Go over what you'll say and practice some deep breathing techniques. Remind yourself of how much of a positive difference it'll make to call for emergency plumbing services, and look forward to having this issue resolved.
Need an Affordable 24-Hour Plumber? Call Us!
A 24-hour plumber should be affordable, reliable, and overall excellent. 1-800-Plumber +Air of Princeton covers all of those categories and more. Give us a call right away if you need a 24-hour plumber or if you think you might in the future. We offer both residential and commercial plumbing services. Contact us today if you have any additional questions. We look forward to helping you in any way we can.