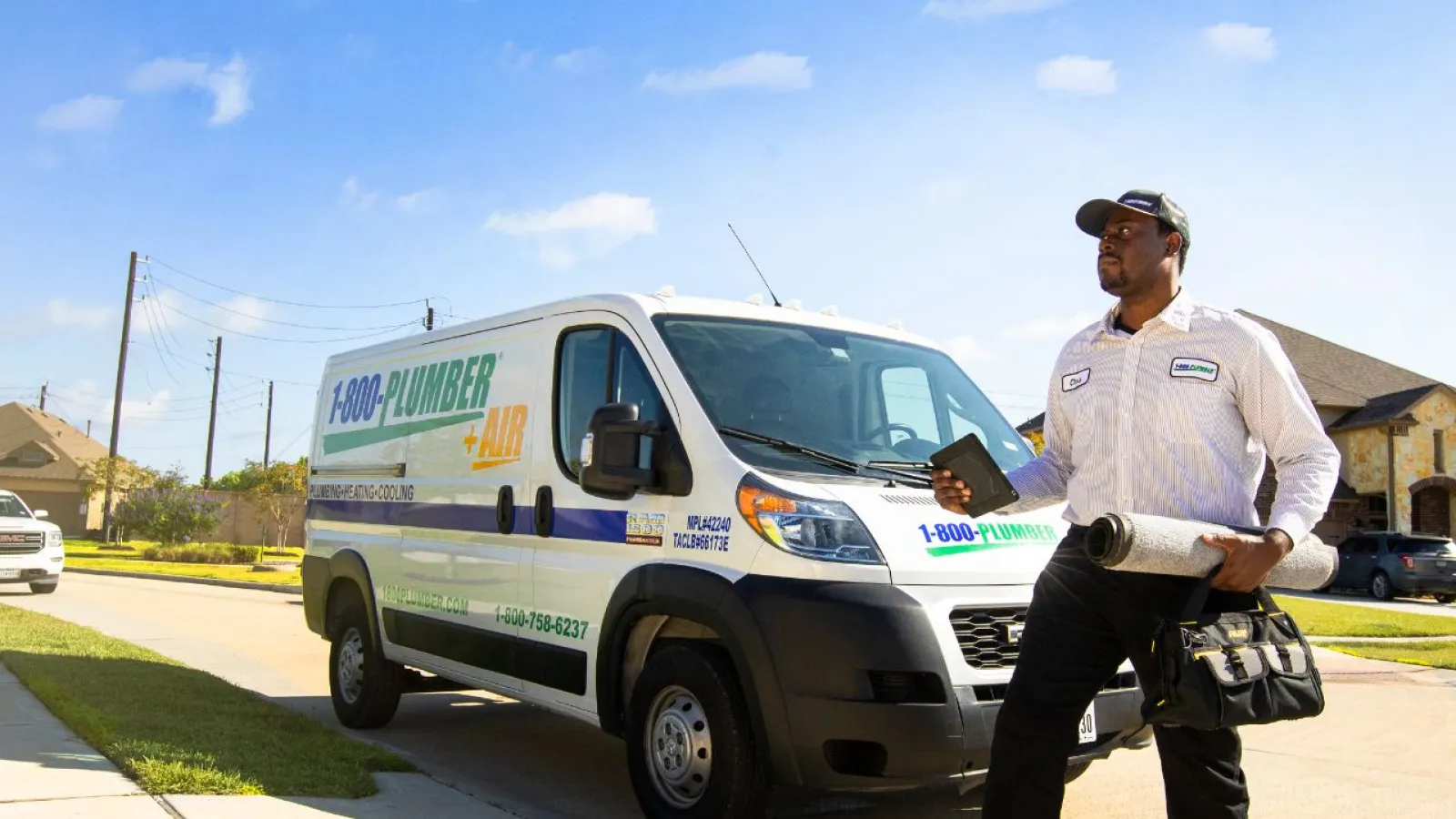 The Name You Trust for your
EMERGENCY PLUMBING
Having a
HOME EMERGENCY?
Call or Find Your Nearest Pro!
The zip code you entered is not associated with one of our locations. Please visit our Locations page to find your closest location.

Your Professional
SERVICES
Our Top Emergency
Services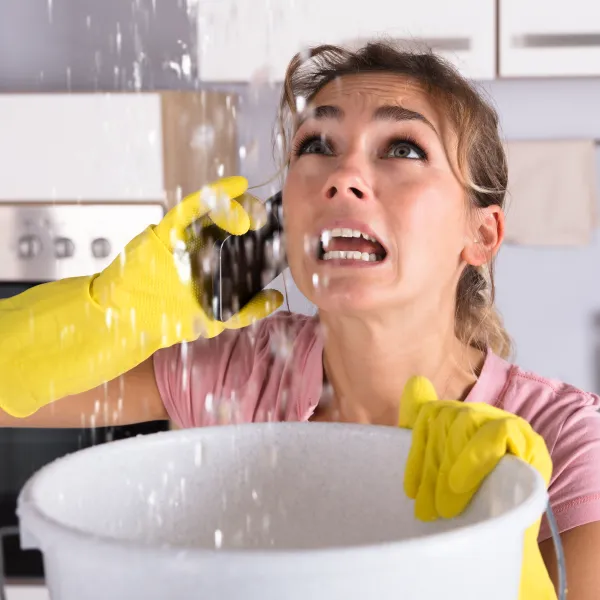 Emergency Plumbers in Princeton
1-800-Plumber +Air of Princeton
There's no telling when a pipe could burst or a drain could clog. That's why emergency plumbers are so important. If you live in Princeton, 1-800-Plumber +Air has 24-hour emergency plumbing services. Read on to see why emergency plumbers are so important.
When to Call Emergency Plumbers
Wondering about the protocol for when to call emergency plumbers? While you don't need to call them for every plumbing issue, these are times when you should:
The Problem Can't Wait
Is the issue something you can temporarily deal with while you wait for a plumber's upcoming visit, or does it need to be fixed right away? If you know the problem will just get bigger and bigger if you wait, call emergency plumbers.
Anything that is a major disruption to your home life needs to be addressed right away. For instance, if you live in a home with a single toilet, and it becomes backed-up, you need to call 1-800-Plumber +Air of Princeton.
Your Health at Risk
Plumbing issues can affect the whole household. A leaky pipe can lead to mold growth, and backed-up toilets mean increased exposure to bacteria. If you're striving to maintain a healthy and sanitary home, you need to act quickly when plumbing problems arise.
You Don't Have Any Home Solutions
In a pinch, DIY can save the day. There are a few plumbing problems you can solve with household items. For instance, you can unclog a drain with hot water. However, there are some things that should only be handled by professionals. Call an emergency plumber if you have a gas leak or a burst pipe, and don't try anything without researching it first.
How to Avoid Plumbing Emergencies
You can avoid plumbing problems by taking a few simple measures, such as:
Not Flushing the Wrong Things
The right things to flush are human waste and toilet paper. The wrong things are everything else. Even seemingly innocuous items, such as paper towels and cotton swabs, can clog toilets. Create a strict household policy of not flushing anything you're not supposed to. You should also consider installing a Traptex®, a special guard that catches unflushable items and keeps them from going down the drain.

Keep Your Faucets Running
Burst pipes are a common winter plumbing emergency, and they're a massive headache to deal with. As temperatures drop, it's vital that you keep a consistent flow of water going through your pipes. Bear in mind, it doesn't need to be an especially high flow. A mere trickle with do.
You should also open your cabinet doors to expose your pipes to warmth and keep warm air circulating through your house. Install new insulation as well.
Upgrade Your Pipes
If you live in an older house, recall when the pipes were installed. If it's been more than 50 years, you should seriously consider repiping. As pipes age, they become more corroded, leading to more potential problems. Call 1-800-Plumber +Air of Princeton to examine your pipes and determine a course of action.

Your pipes might not be that old but still need to be replaced ASAP. Get rid of lead pipes right away, as these pose an immense health risk.
Know How to Shut Off Your Water
A burst pipe can mean a constant stream of water causing further and further damage to your house. However, that's not the case if you know how to shut off your water. Make sure you know exactly where your home's water shutoff valve is and to operate it.
This should be in a convenient location, such as in your garage or basement. Valves come in different designs. While they're all generally easy to operate, you should figure it out before something goes awry. If you're at all unsure, ask the plumbers at 1-800-Plumber +Air of Princeton for a demonstration, during your next plumbing inspection.

Ready to
GET IT FIXED?
Contact Us Now!
Finding the Right Emergency Plumbers
Emergencies need to be addressed right away, but you also need to make sure you have the right plumbers. These are some ways to ensure your emergency plumbers are legitimate.
Start Your Search Early
The ideal time to buy a fire extinguisher isn't when a fire has broken out; it's when everything is fine. Every property owner needs to know the name of a good emergency plumbing service. Whether you're maintaining a home or your own business, you need to know the best names in plumbing help.
Look for referrals among your social network and check online reviews to get a better idea of a company's reputation. Call up the company to ask any burning questions you might have, such as about how they charge for emergency services vs. ones during standard hours.
Ask For Licenses
You need to make sure you're only hiring certified and insured plumbers. If it's an emergency, it's tempting to overlook this and just hope everything goes okay. But if it doesn't, you could be held liable for any damages sustained by the plumbers and/or your home.

Not only that, but you can be subject to fines and have difficulty selling your home if it's revealed you had non-permitted work performed. This is a lot easier to catch than you might realize. Be smart, and only hire qualified, professional plumbers, like the ones at 1-800-Plumber +Air of Princeton.
Contact Multiple Companies
During an emergency, you always need a backup plan or two. If your preferred emergency plumber isn't available when you need them, go to your second choice. This shouldn't be a lesser option, just one you can count on in case of a delay.
At 1-800-Plumber +Air of Princeton, we strive to be your number one choice for all plumbing emergencies. We have multiple plumbers available at every hour, so you won't have to wait long for our excellent services.
Avoiding Constant Calls
If you keep having to call plumbers, emergency or otherwise, it indicates there might be something seriously wrong going on. These are some things to consider if your plumbing visits have skyrocketed.
Rethink Your Habits
Some of your plumbing problems might just feel like bad luck, but some introspection can prove otherwise. Are you flushing things that shouldn't be flushed, putting fats, rice, and other clog-starters down your garbage disposal, or using a chemical drain cleaner to unblock your drain. These are all habits to eliminate to keep your plumbing system healthy.
If you're not sure about something, do a few minutes of research. It can seem like a lot to keep up with, but it's really about stopping to think for five seconds. That alone could save you hundreds, if not thousands, of dollars.
Upgrade Your Equipment
Do you keep having problems with your aging toilet or water heater? We understand we can get attached to our appliances, and worry about the cost of replacing them. However, it reaches a point where the frequent calls are so much more expensive than just replacing the system.
Newer systems can pay for themselves with their energy-efficient designs. A low-flow toilet and a tankless water heater use less water, leading to a substantial decrease in utility bills. You don't know what you're missing until you go for the upgrade.
Inspect Your Pipes
Catch leaks early, before they become emergencies. Examine your pipes to see if there's any dripping or moisture accumulation. Notice if they have any rust or other signs of corrosion. If you think you might need repipes or to reline existing pipes, call 1-800-Plumber +AIr of Princeton.
Clean Your Gutters
You need your gutters to be pristine, so rainwater doesn't take up residence on your roof. However, if they're clogged with leaves, that water is going to have nowhere to go. Nowhere that is, but perhaps inside your home.
While it's a little bit of a hassle to clear your gutters, it's nothing compared to the hassle of dealing with water damage from ignoring the problem. Get yourself a sturdy ladder and clean out the debris, or hire a professional gutter-cleaning service.
So nice and professional.

Sharen B.
On time, fast working, and did a great job

Michael R.
Mark was great! He took the time to not only give a price, but explain everything a new system could do and how it would benefit them not just in heating and cooling, but dust reduction, utility bills, etc. Very Very pleased. read less

Satisfied Customer
Nick did a great job and very nice and professional. Thanks

Evonne H.
Emanuel Reyes did a very thorough job and was very courteous.

Charles M.
Kyle provided excelleent service as he always does. I have had some tricky plumbing problems and he has always solved the problem with efficient service and winning personality. He did a beautiful job on my pipe. He takes a lot of pride in his work .

Ruth L.
1-800 Plumbers Sugar Land is the best!! Hector the owner and his team of men, specifically Chad were great! Very friendly, thorough, fast, and I didn't feel like I was being taken advantage of or robbed.

Erinn D.
Tony and Carlos are awesome in what they do. They did a great job on about 20 different projects for my family and me. They did security lights patio lights front porch lights. Ran all the electrical for our new master bath remodel. Added on some new interior lights and changed out some switches. I have light where there once was darkness. Thanks guys.

Satisfied Customer No surprise
costs at the end of a job On-Time
Committed to on-time arrivals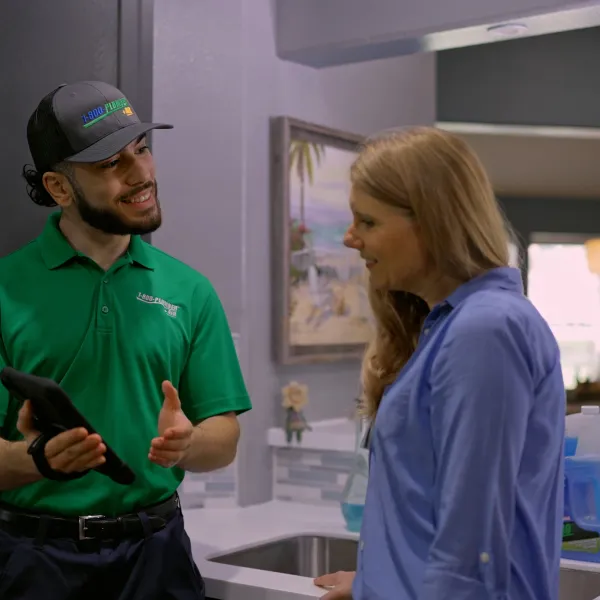 Need Plumbers in Princeton? Call Us
1-800-Plumber +Air of Princeton is your best choice for plumbing in Princeton. We offer 24-hour emergency plumbing services, meaning we can attend to any issue, no matter what the time or day. Contact us today for further information or call us right now for emergency plumbing services.