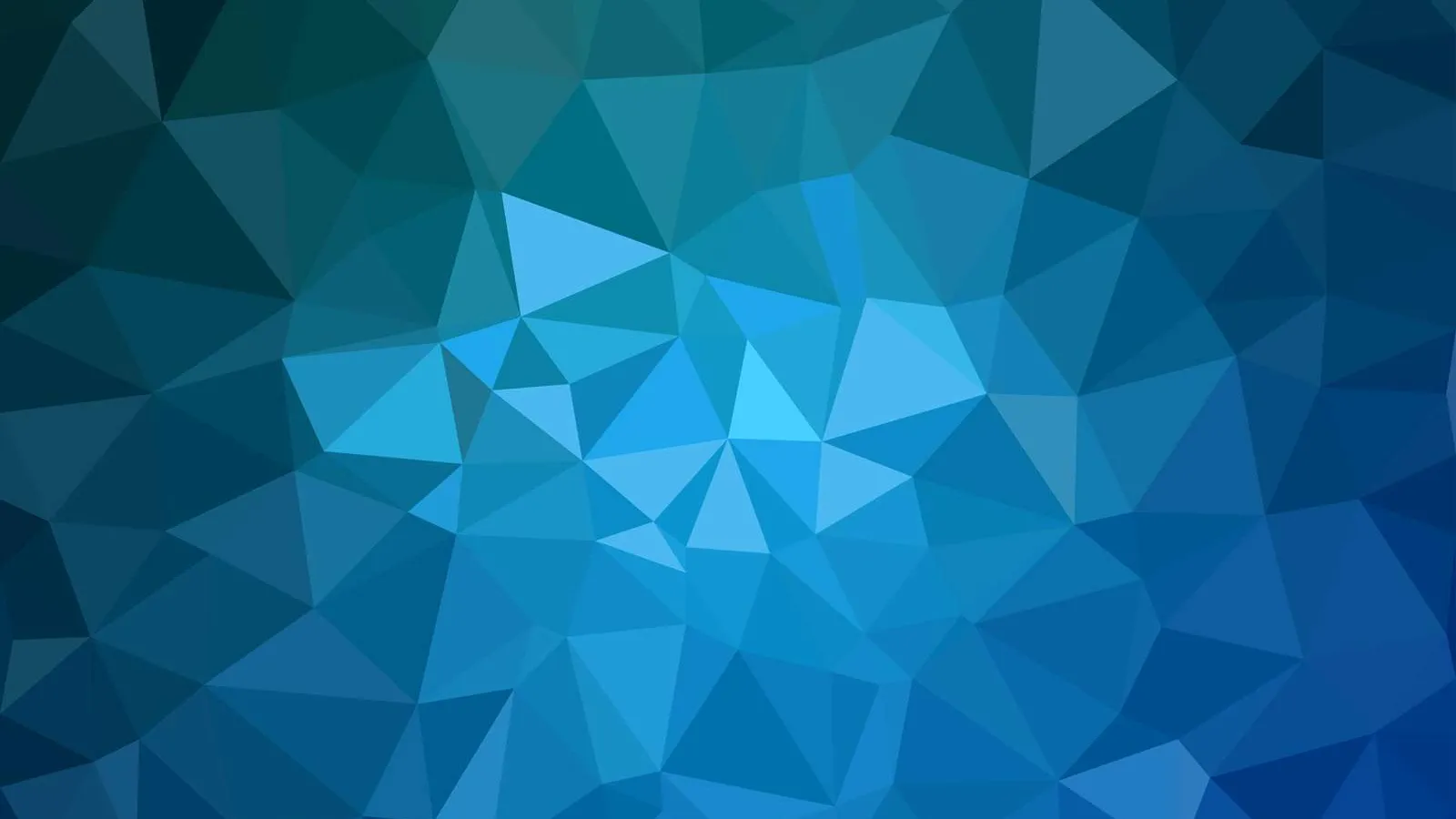 Your Professional
SERVICES
Our Top Emergency
Services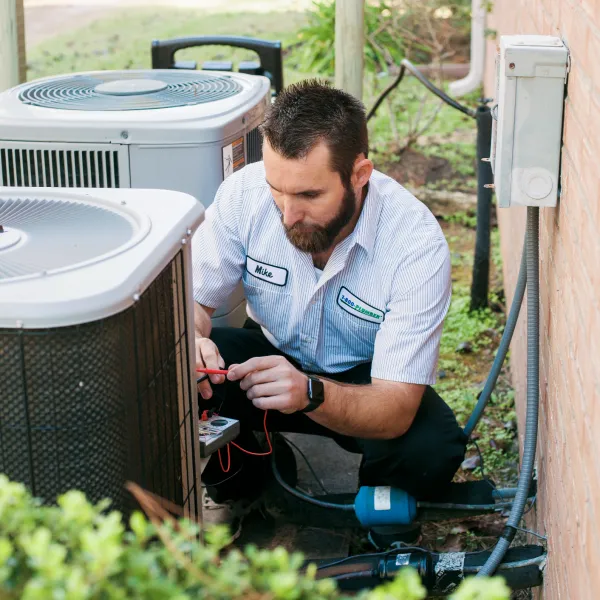 How to Troubleshoot Simple HVAC Issues
and Get AC Repair in Plymouth, MN

Citizens of Plymouth, MN, need their A/C systems to function properly each summer. Unfortunately, invincible A/C units haven't been invented yet, so things can go wrong. If you need A/C repair in Plymouth, don't hesitate to contact 1-800-Plumber + Air for all of your HVAC needs.
Before speaking to a professional, you might want to troubleshoot the HVAC unit yourself. Read on for advice about how to diagnose common AC issues. Whether you're a master of DIY or prefer relying on the pros, find out what the problem is to help you get it repaired faster.
Ready to
GET IT FIXED?
Contact Us Now!
A/C Repair in Plymouth
A/C repair in Plymouth can be an urgent requirement. Due to the nature of an air conditioner, problems often build and seem to appear out of the blue. Your home goes from wonderfully comfortable and pleasant to stuffy and uncomfortable almost instantly, with no respite from the sun's heat.
It can be extra frustrating when the HVAC unit stops working. When energy prices are high, the last thing you want to think about is the cost of A/C repair or replacement.
At 1-800-Plumber + Air, we offer the highest quality service at prices you can trust. Our handy guide on how to troubleshoot simple HVAC issues can assist you in locating the problem. In some cases, you might be able to perform the fix for yourself. If not, we're happy to lend a helping hand.
How to Troubleshoot HVAC Problems in Plymouth
Before calling for a professional to help with A/C repair in Plymouth, troubleshoot the entire system. It could be a simple issue that you can quickly fix yourself without needing to pay someone. We recommend that you start by looking at the more obvious HVAC equipment and work your way around to components that are hidden behind the scenes.
Diagnosing Your HVAC System
The HVAC system includes a thermostat, cold air return with a filter, a fan, ductwork, an air conditioner and a furnace.
First, check that there's power running to the HVAC system. Ensure the circuit breaker hasn't tripped on your home's service panel. The air conditioner and the furnace have separate switches on the circuit breaker. Turn off the A/C or furnace switch and wait for 30 seconds before turning it on again. If your Plymouth home uses fuses, switch the main power off and check to see id any fuses need changing.
Next, check that your thermostat is switched on and working correctly. Many modern thermostats use batteries for power, try replacing the batteries and see if this solves the problem. If not, you might need to call in the help of a professional for A/C repair in Plymouth.
Troubleshoot the Furnace
Say the thermostat is working, or it's switched on after a change of batteries — let's take a look at the furnace. Set the thermostat to the heat function and program it to 5 degrees Fahrenheit above room temperature. Find an open register and check to see if how air is blowing from it. If it's not working, turn the thermostat off and make sure that the furnace's panel door is closed.
Reset the entire furnace by pressing the reset button or turning off the gas. Wait for at least five minutes before switching the gas back on, turning on the thermostat and testing the heat again.
Test the Air Conditioning Unit Itself
In case the furnace is working just right, it's time to test the air conditioner. Set the thermostat to 5 degrees Fahrenheit below room temperature and check to see if cold air blows from a register. If there's no air, reset it at the circuit breaker. You might need to call in professionals for A/C repair in Plymouth if it's still not working.
Alternatively, read on for more detailed advice about troubleshooting air conditioner issues in more detail.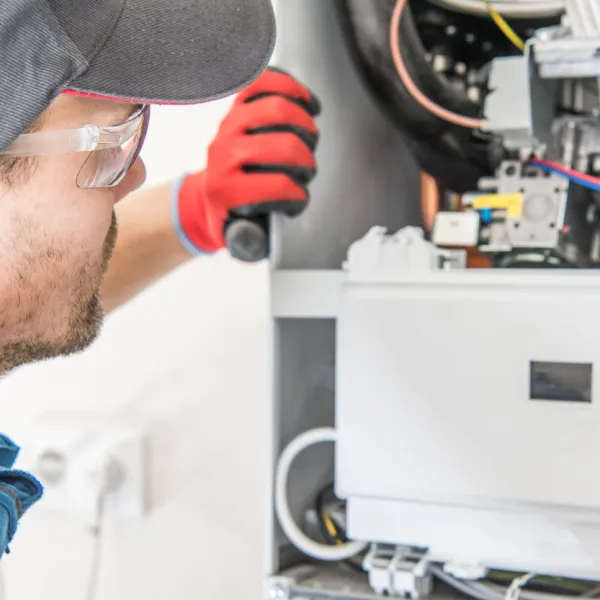 A/C Is Working but Not Cooling in Plymouth
If the A/C unit turns on and the thermostat has the all-clear, but the system isn't pumping out cool air — the air condenser is probably blocked or dirty. Firstly, go outside and check that the outdoor unit isn't covered in dirt. Weeds might grow around the unit, or debris can build up and block the air circulation.
People in Plymouth with pets or those who need to use their air conditioning more frequently should change the filter more often. Check the screen to make sure that it's clean. A dirty filter can prevent air from flowing through the unit properly, causing the evaporator coil to freeze. Pull the filter out and check if you can see through it. If not, a replacement filter might do the trick.
Otherwise, there could be an issue with the refrigerant or compressor. If this is the case, you'll need to call in an HVAC technician for A/C repair in Plymouth.
Inside A/C Unit Is Running but Outside Isn't
It can be pretty confusing when you realize that the inside A/C unit is running, but the outside unit isn't. Bad capacitors, which store energy to power the fans, are the number one culprits. High temperatures like the ones we get in Plymouth in the summer can cause a capacitor to fail.
If there's no air coming out of the vents, there's a good chance there's something wrong with the capacitors. An HVAC technician can replace them and check if there's any further damage to the compressors.
The compressor is a pump that puts high pressure on the refrigerant in the A/C system. These help the air to circulate properly through the system. Some of the signs of a faulty compressor include:
The unit is suddenly much louder than before

It starts clicking, rumbling or making other strange noises

There's a problem if the unit keeps tripping the circuit breaker or blowing fuses

If the compressor stutters or shakes when it starts, there's probably an issue

The aircon compressor won't turn on at all
Any of the above issues signal a severe problem with the HVAC unit. Don't worry, though; you can get expert A/C repair in Plymouth at an affordable price.
A/C Not Blowing Air
These are the top seven reasons an AC unit might stop blowing air:
Grimy Coils: Air conditioner coils are crucial because they help the AC unit to release heat. When they're dirty, they can't do their job correctly. These can lead to issues with airflow and prevent the whole HVAC system from working properly.

Blockages or leakages: Ductwork is another essential part of the A/C unit. If any leaks or ducts get blocked, the unit can stop blowing air. In some cases, this might be caused by small animals nesting.

System design flaws: If you've installed your system recently and there's no air blowing out. Check that everything is installed correctly — if you need help, call in the help of an HVAC professional.

Condensor unit: Check the condenser unit's grate, but also make sure the area surrounding it is clean and free of debris. The unit must be able to access the air around it to produce adequate airflow.

Registers and vents: If you've recently redecorated the house or moved the furniture around, you might have accidentally blocked an A/C vent. Go through the entire home and check that all the registers and vents aren't blocked.

Filters: We can't stress the importance of clean, regularly changed filters enough. They remove contaminants and dust from the air, so it doesn't clog up the equipment. Clogged up filters can make the AC unit work extra hard and cause the coil to freeze up.

Power problems: Hopefully, the reasons your A/C isn't working is a simple issue like a power outage. The grid is under immense pressure during Plymouth summers due to everyone's need to stay cool in the hot weather. Blackouts are relatively frequent during heat waves, so check that there's power in the rest of the home.
Air Conditioner Isn't Turning On
If the A/C doesn't turn on at all, check to see if the condenser outside is running. Ensure you've set the thermostat correctly, and that the unit is plugged in.
Another great piece of advice is to read the HVAC unit manual from cover to cover. There might be a simple problem with the settings that you can fix yourself without any further assistance. If none of the above has worked, it might be time to call on the support of professional HVAC contractors for A/C repair in Plymouth.
Get A/C Repair in Plymouth Today
If you've been through every step to find out what's wrong, and you need to call in a professional HVAC contractor, call
1-800-Plumber + Air in Plymouth
today.
Positive: Professionalism , Punctuality , Quality , Responsiveness , Value

Satisfied Customer
I was greeted by Manolo Baez, introduced himself, polite, very clean, Manolo checked things out, I needed a new filter, explained the importance of good filters and how they work, I was very satisfied with his explanation. Manolo is knowledgeable and very professional, made me smile read less

Satisfied Customer
Very professional, friendly, and on time.

A M.
Alex was just wonderful. He explained everything did a great job and was friendly and courteous. Very professional in every way.

Satisfied Customer
So nice and professional.

Sharen B.
This was my first time with 1-800-Plumber Air of Pearland. I called with a minor issue with the dishwasher drain hose and asked that a tech be dispatched on Saturday so that I could be home from work. Chad was scheduled between 8am & 10am today (Sat) and arrived just before 9am. Chad was very knowledgeable and explained to me the entire process. He also answered my many many questions about what he was doing as he was doing it. I'm a smart guy but know very little about plumbing. I felt very comfortable with Chad doing the repair. The long and the short of it, 1-800-Plumber Air of Pearland has a new longtime customer and I will request that Chad be sent if possible the next time I have a plumbing issue.

George T.
1-800 Plumber + Air and Electric has done several jobs for me. They are professional and respectful. Shawn Harvey has been great to work with. Would highly recommend!

Satisfied Customer
Kyle came when he said he would. He stayed in touch through out the day. Was very quick and efficient. If you need a plumber call Kyle.

Ashley C.
Great service and knew exactly what to do. Kyle, was very nice! When I need a plumber, I'll call 1-800-plumber and ask for Kyle

David D. No surprise
costs at the end of a job On-Time
Committed to on-time arrivals