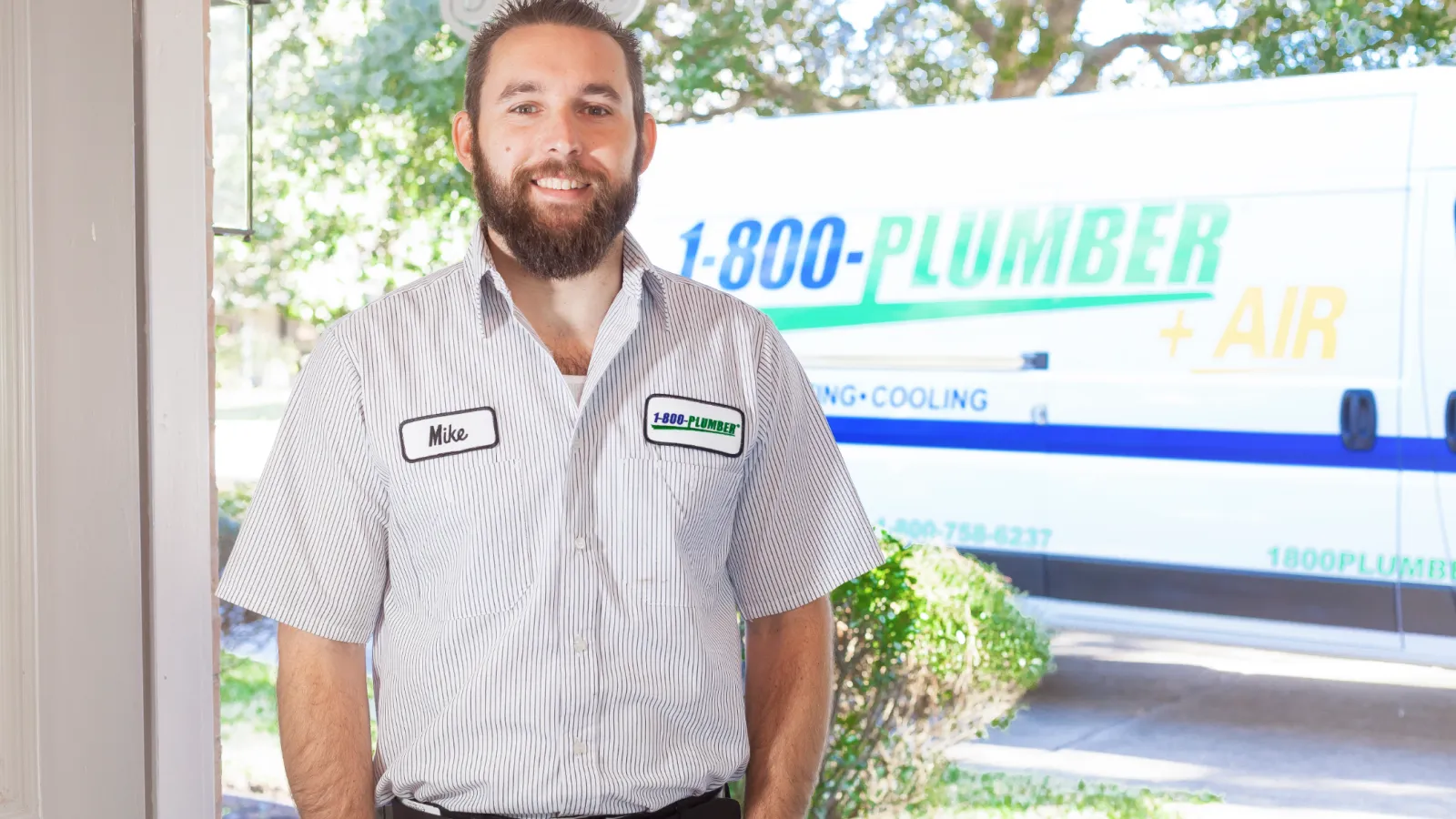 The Name You Trust for your
WATER HEATER REPAIRS
Having a
HOME EMERGENCY?
Call or Find Your Nearest Pro!
The zip code you entered is not associated with one of our locations. Please visit our Locations page to find your closest location.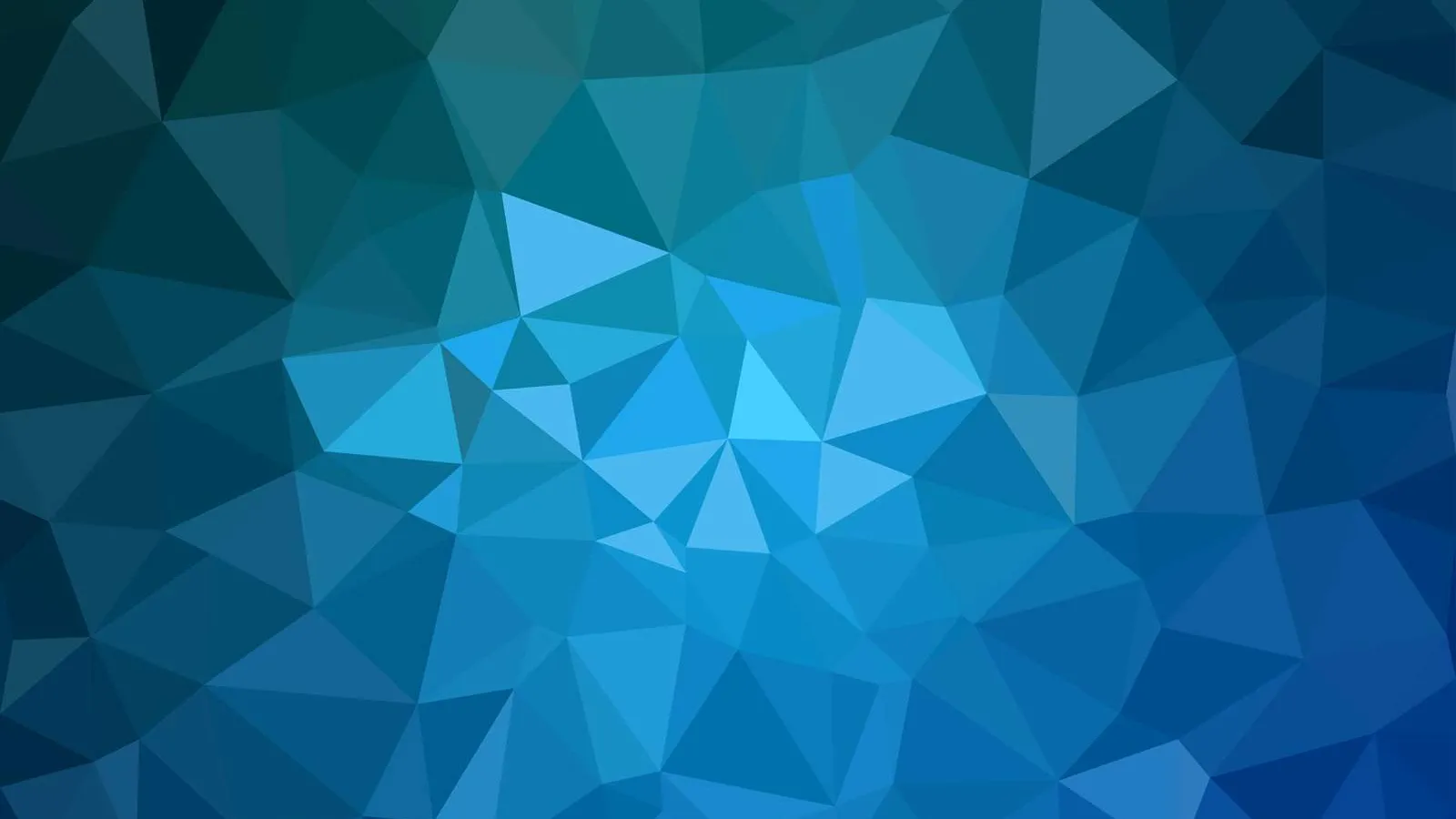 Your Professional
SERVICES
Our Top Emergency
Services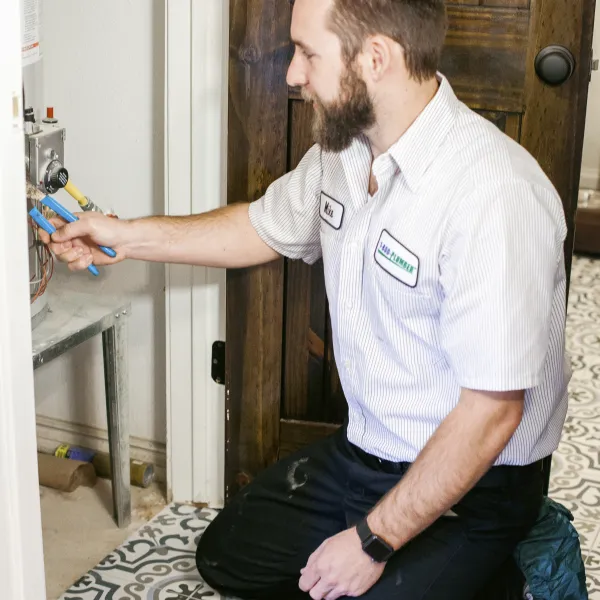 Electric Hot Water Heater
1-800-Plumber +Air of Pearland
An electric hot water heater works the same way as a gas water heater, and needs to be taken care of the same way. Watch for the following signs to know if it's time to replace it or repair it. Usually, we don't think of our hot water heaters until something goes wrong with it, but we use our hot water heaters all day every day, for our dishwasher, washing machine, showers, faucets, and any other hot water appliance. We can make hot water heaters last for their entire lifespan by taking care of them every year, and it's super easy! Read on below to see the signs it's time to repair or replace your hot water heater.
Ready to
GET IT FIXED?
Contact us now!
When is it time to replace the water heater?
A hot water heater really shouldn't be in your home for longer than 10 years. Some, of course, can last for up to 12 years, but anything past 10 years is a risk. This is because hot water heaters deal with extremely hot water and are pressurized. This means that if any part of the unit is broken without your knowledge, or decides to run poorly, this can lead to explosions that can be dangerous, or in worst cases, it can be deadly. If your hot water heater is older than 10 years, it may be time to replace it, but it's definitely time to call a professional to get it checked out to ensure it's still safe and working properly. Any licensed and insured professional plumber can do a quality check and let you know if you have any repairs or replacements that need to be made. Make sure you act quickly if you spot any warning signs, because your safety is our number one priority and an old water heater can get dangerous quickly.

What are the signs it's time to replace a water heater?
As we mentioned before, an old water heater is not a safe water heater. Keep in mind that a unit older than 10 years should be replaced. However, there are some clear signs to look out for that can indicate it's time to replace your hot water heater.
Water pooling under the tank
If you are seeing water pooling under the tank, this can be a sign that something is seriously wrong with the hot water heater. Water heaters have a drain and temperature valve, and if the water becomes too hot or if there's too much pressure inside the tank, the valve will release water at the bottom of the tank to ensure it doesn't spray anyone near it with hot water. This water is released to limit the risk of the tank exploding, which means it's keeping you safe short term, but it needs to be handled immediately to ensure safety. Of course, it could just be a leaky drain valve, or a loose drain valve, and both of these can be fixed without the cost or repairing the entire hot water tank, but the fact that it could be the dangerous case means you should get a professional out as soon as possible to take a look at your hot water heater and make sure it's safe to keep in your home. The risk of waiting isn't worth it, so make sure to get this taken care of immediately.

Erosion
If you're seeing any holes or rust in the hot water heater, this means it's definitely time to replace the unit. Erosion is a natural process that happens over years of water against metal, but if it's happening, it means something is either seriously wrong, or the tank has reached the end of its lifespan and needs to be replaced. Make sure to get an eroding tank taken care of quickly. To limit erosion happening to your hot water tank, make sure to take care of it once a year. You can have a plumber come out and flush the tank to get rid of any sediment within the tank. We'll cover that more below.
Knocking or banging noises
Usually, this noise isn't a cause for concern. Sediment within the tank can cause the noises you're hearing. This sediment is a natural buildup from natural minerals found within water including magnesium and calcium. This sediment can be flushed from the tank with the help of a plumber. A plumber can come out to your home once a year to flush out the tank and get rid of the sediment. The reason it's good to remove the sediment is because it can cause erosion to occur faster, but also it can make your water bills even higher. This is because the sediment sits in the tank and takes up space, making it so less hot water is in your tank and your tank will work harder to keep trying to replace the hot water that's used quickly. You can call a plumber to get help with your hot water heater, and luckily it's a pretty quick fix to get rid of the noise you're hearing.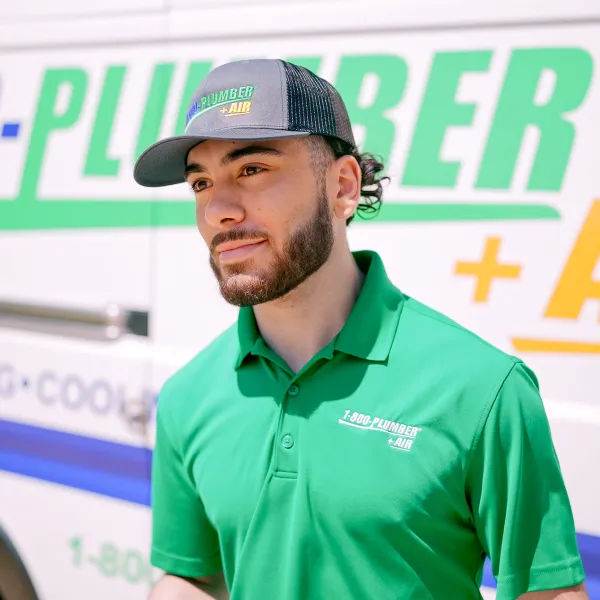 Do I have to replace my hot water heater? Can I do it myself?
We recommend that if your hot water heater is older than 10 years or you're seeing any of the above signs, it may be time to replace your hot water heater. Of course, call a licensed and insured professional and have them check it out because they'll be able to tell you if it's a repair or a replacement that needs to happen.

We recommend you never try to replace a hot water heater by yourself. It's extremely dangerous to try to replace a hot water heater if you're not a trained professional because there's a risk of harming yourself because it's a dangerous appliance with hot water that is contained at a high pressure. There are codes and policies that have to be followed when replacing a hot water heater, and these are all best left to the professionals to ensure it's safe and okay to be in your home. If you need to repair or replace your hot water heater, don't try this by yourself because the risk is just too big. Call a licensed and insured professional to help you.
How to make a hot water heater last longer
As we mentioned before, don't try to make a hot water heater last longer than 10 years. Anything after 10 years is just increasing the risk of an explosion inside your home, which can be deadly. However, with a younger unit, you can help it last for up to 10 years by having it serviced every year. A licensed and professional plumber can come to your home and flush out all the sediment from the tank. This will help your hot water heater because it won't have to work as hard, and it will slow down the natural process of erosion. If you'd like your hot water heater to last longer, call a plumber and ask them for their prices to clean and maintain the unit once a year.
Call us at 1-800-Plumber +Air of Pearland
If you need help with your hot water heater, it doesn't have to be a headache! We are here 24/7 and we are happy to help you! We treat your home like ours, and we're happy to come out and take care of your hot water heater or any other plumbing or HVAC issues you might be having. Our customers choose us because of our excellent customer service and our attention to detail. If you need a hand, call us today at 1-800-Plumber +Air of Pearland!