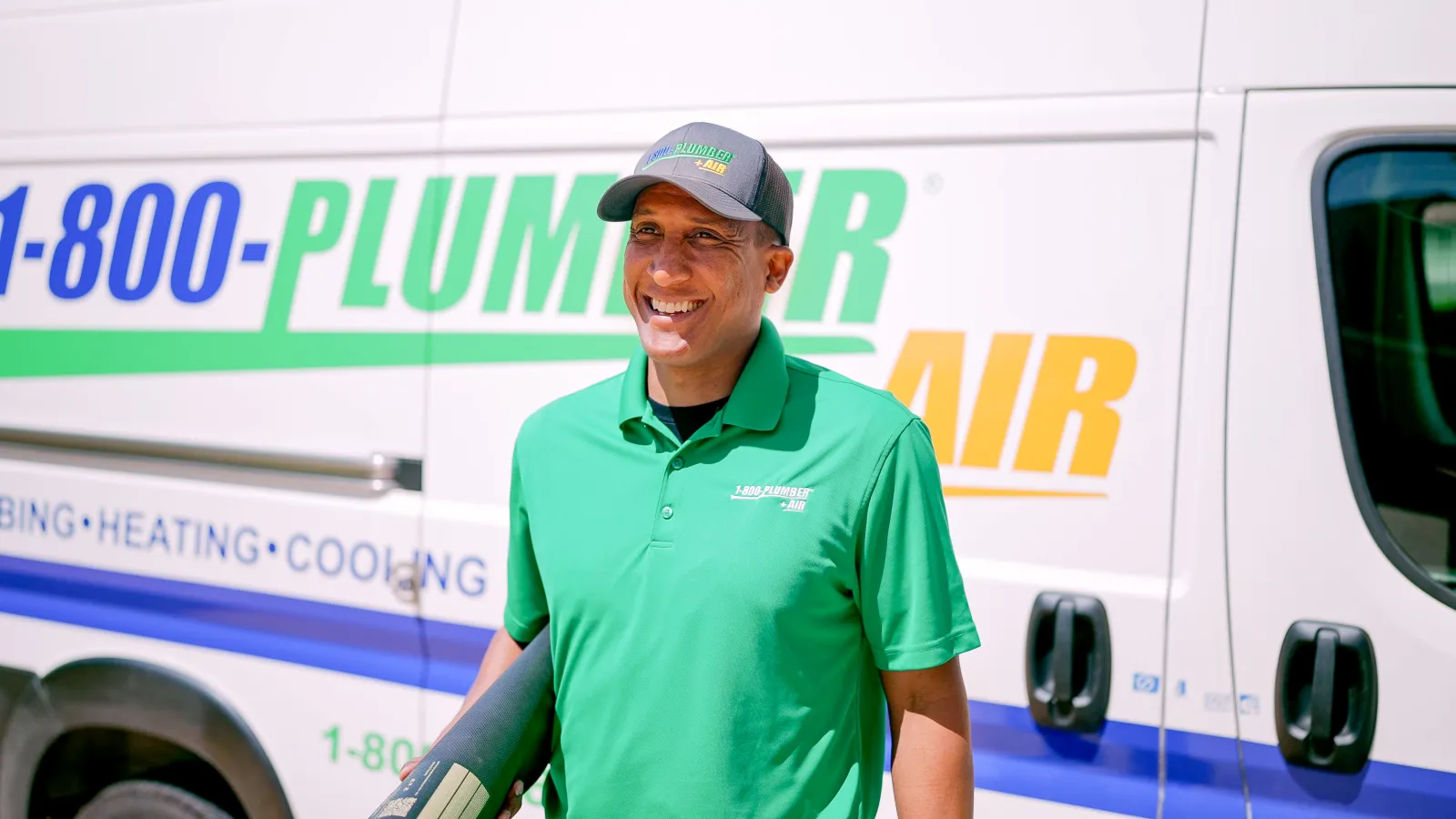 Commercial Plumbing Services
Having a
HOME EMERGENCY?
Call or Find Your Nearest Pro!
The zip code you entered is not associated with one of our locations. Please visit our Locations page to find your closest location.

Ready to
GET IT FIXED?
Contact Us now!
Commercial Plumbing ServicesDifferent Types of Commercial LocationsTraits All Commercials Should Have
1-800-Plumber +Air of Pearland offers commercial plumbing maintenance and repair. We get and understand that your business, no matter what it is, does not have the time to slow down. So we aim to work around your schedule and be available 24/7 and are here when you need us.
Our plumbing professionals are all licensed and insured and are trained to inspect the situation and respond to the situation in a timely and respectful manner, and get your business or commercial location up and running with minimal downtime. Contact Us now!
Different Types of Commercial Locations
We at 1-800-Plumber +Air of Pearland understand that every business is different and every business has different needs, from hotels, to restaurants, hospitals, schools, and everything in between, 1-800-Plumber +Air serves all types and sizes of commercials locations.
Here are a few of the different types of commercial locations we service.
Multi-families and Apartments

Hospitals and Health Clinics, including Assisted Living and Nursing Homes

Restaurants, Bars, and Eateries

Offices

Schools, Colleges, and Universities

Shopping Centers

Grocery Stores and Convenience Stores

And so much more, Contact Us now
Traits All Commercial Plumbers Should Have
We hope you call us when you need a commercial plumber, but here are some traits and characteristics that you should consider when hiring a plumber.
Experience
Look at experience and how much experience the plumber has. Not that a newer plumber would not do a good job, just that a plumber with lots of experience has probably seen it all. Looking for a reputable company that has a good backing is good too. Even if the business is young or a new franchise, you can call and check to see how much experience the plumbers have.
Expertise
When you're speaking to a commercial plumber, see how they sound when discussing plumbing issues. Do they sound unsure or do they speak with confidence? Are they just bluffing their way through the conversation, or do they have demonstrable authority? The more expertise a commercial plumber has, the more trust you can feel when speaking to them.
Brush up on commercial plumbing information before you call a commercial plumber. 1-800-Plumber +Air of Pearland has numerous articles on the subject. Ask specific questions that any commercial plumber should know, and see how satisfying their answers are.
Availability
It doesn't matter how great the plumber or company is, if they do not have availability you will have to find a different plumber. The best commercial plumber needs skills in areas besides plumbing. It doesn't matter how good they are at fixing leaks or replacing pipes if they can't follow an agreed-upon schedule. Since you have a business to run, delays can be both cost-and-time-consuming. 1-800-Plumber +Air of Pearland plumbers are available 24/7. If you have a plumbing emergency, we can be there within the hour.
Need a Commercial Plumber? Call Us!
We know that each and every business is different and with that comes different needs. We can handle any plumbing situation. We do it all from check-ups, installations, maintenance, emergency services repairs, clogs, drain cleaning, leaks, and anything else, we have seen it before, and we can fix it again.
We have found in our years of plumbing that people who use commercial plumbing facilities are not as concerned about upkeep and keeping them working, cleaned, and well maintained as they are with their own house.
Because of that, the wear and tear that commercial plumbing and pipes take are harsher and they may wear down faster than residential plumbing.
Here are some of the most common things we get called out to commercial locations for, and things to look out for and if you notice give us a call today! Our name is our number!
Slow Moving Drains. These slow moving grains can seem innocent enough, but they can quickly turn into a plumbing emergency, if you are concerned about your drains, give us a call today!

Clogs. Like slow moving drains, this situations can worsen quickly, one clogged sink or toilet can lead to more if not taken care of in a timely fashion.

Strange noises. A strange noise can mean a few different things, if you are worried about a strange noise you are hearing, call us today! This can mean a pipe stoppage or blockage, and you will want to get that fixed before an emergency happens

Emergencies. From pipe burst, leaks, and everything in between our plumbers are available 24/7 to fix any problem that may arise.
A Commercial Plumbing Service You Can Trust
1-800-Plumber +Air of Pearland is always available. No matter what the situation or the time, we can come over to help with all your commercial plumbing needs and more! Call for immediate assistance or Contact Us for a future appointment.
Apart from the services we offer, there's a lot that makes us stand out from the rest of the pack. First, we listen! We strive to give our customers exceptional service, which includes listening to your needs. Our technicians will listen and come up with a practical and lasting solution. We encourage our clients to ask questions whenever they need clarification. We also ensure we explain our proposals thoroughly and keep you informed every step of the way. So give us a call today!