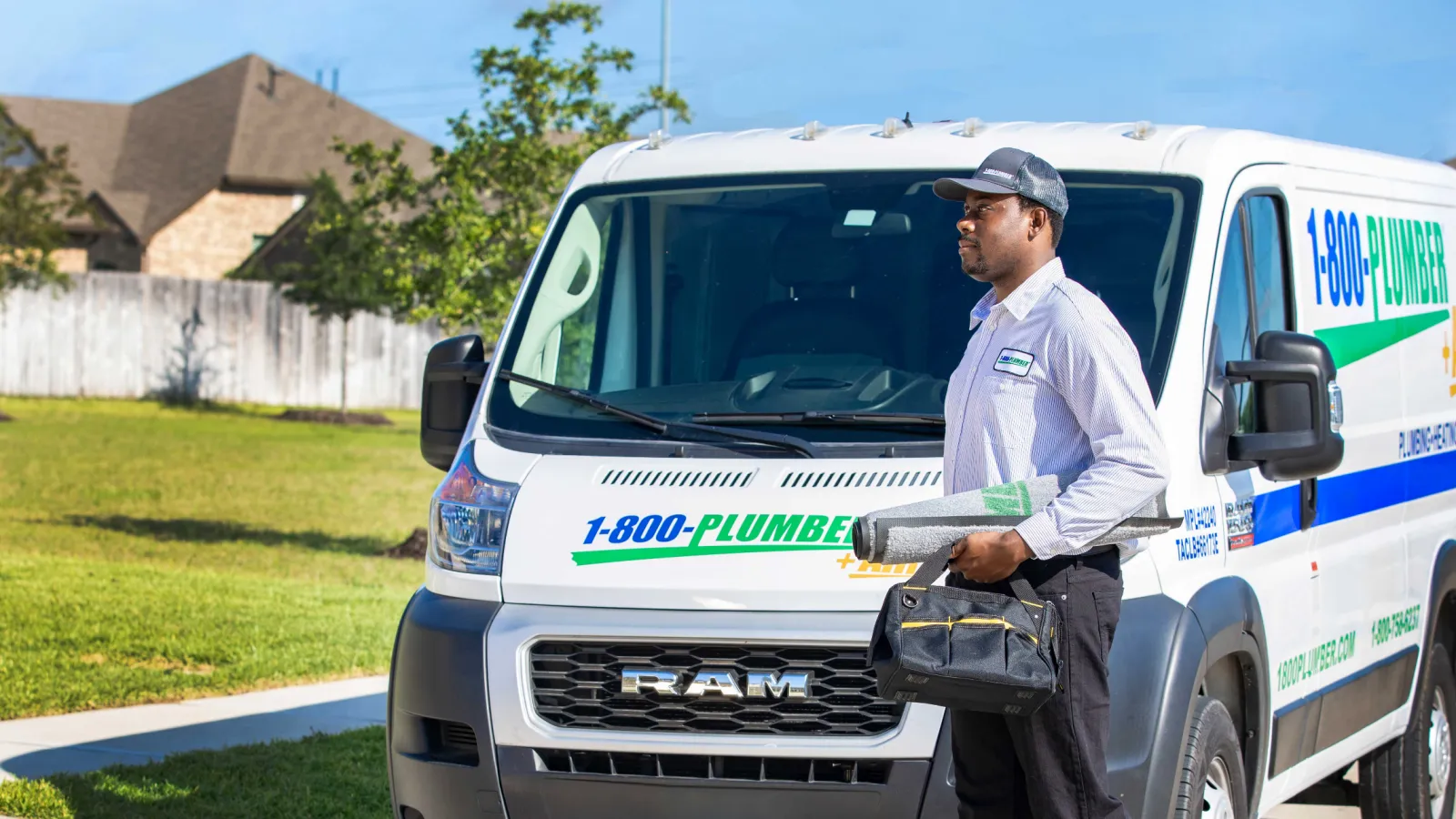 HONESTY & INTEGRITY
1-800-PLUMBER® + Air provides plumbing and HVAC service and repair for residential and commercial customers. Although each 1-800-PLUMBER® + Air franchise location may vary slightly, the overall services will be similar. Each location will focus to provide any plumbing and HVAC services the customer may require. This may include sewer and drain cleaning/replacements, faucet and fixture repair/replacements, water heater repair/replacements, water piping repair/replacements, and heating and cooling repair/replacements. 1-800-PLUMBER® + Air also provides 24-hour emergency service for customers at no additional charge.
The HVAC services are offered within the 1-800-PLUMBER® + Air system with the same quality and integrity as the plumbing services. There is a huge advantage of coupling plumbing with HVAC services as these industries are extremely complimentary towards each other.
In an effort to provide industry-leading service to the customer, 1-800-PLUMBER® + Air technicians will follow a proven process of how to handle each customer. Technician will be taught how to be successful with each customer, which includes everything from how the technician parks his truck to how to price the job properly, all the way to how to close the job so it leads to future sales. At 1-800-PLUMBER® + Air, what we do may be similar to others, but how we do it is what is important. This is how we set ourselves apart from our competition.

MISSION
1-800-PLUMBER® + Air will strive to become the highest quality brand in the industry through honesty and integrity, professionalism, and craftsmanship. We will achieve this by doing what we say we will, always telling the truth, training our team members to always conduct themselves in a professional manner, and only utilizing skilled craftsmen within the industry.

VISION
1-800-PLUMBER® + Air will be the strongest brand within the plumbing and HVAC industry throughout the United States, through customer satisfaction while becoming the most unforgettable brand. This strength will come through finding the right Franchise Owners who understand and implement the standards of the brand.

Our
CORE VALUES
Quality
Quality Technicians are highly trained professionals.
Utilize the latest technology in the industry to ensure the job is done right. Value
Price by the job, not by the hour.
No additional charges for nights, weekends, or holidays.

Ensure that we leave the serviced area clean and orderly. Convenience
Work nights and weekends.
Committed to arriving on time.
Call and text to the client to confirm the arrival time.
Easy booking process for the customer.
Always available - 24/7. Integrity
Deliver on promises.
No price surprises at the end of a job.

All work is guaranteed.

Always professional and efficient.

Will never sell a customer something that is not needed.